German Course Review – Die Gastfamilie (Host family)
Level A1-B2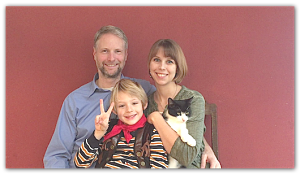 Everybody that studied a new language knows that problem: You studynew vocabulary and sentences for weeks to be able to comunicate with the local people. Then you arrive and you notice that nobody talks like that and they use totally different words and you can barly understand a word. The German most courses teach is the official German (Hochdeutsch). Nobody talks like that in Germany!
Not everybody can afford to live for some weeks or months with a German family to learn the proper German that is actually in use.
If you don´t have the money or the time to spend months in Germany, Peter has the perfect course for you. Check out how you can be part of his family, how you can learn the REAL German and how you become part of a German family!
[su_button url="http://promo.energizzzer.32093.digistore24.com/CAMPAIGNKEY" target="blank" style="flat" background="#CB5920″ size="7″ wide="yes" center="yes" radius="0″ icon="icon: users" text_shadow="1px 1px 0px #000000″]Straight to Peters Family.[/su_button]